Berrybank Nursery, 5 Boggs Holdings, Pencaitland, East Lothian, EH34 5BA
Warning: mysql_data_seek(): Offset 0 is invalid for MySQL result index 19 (or the query data is unbuffered) in /home/sites/macplants.co.uk/public_html/showPlantItem.php on line 59
Cyclamen hederifolium
Synonym(s):
Cyclamen neapolitanum
Common Name:
'Ivy-leaved cyclamen'
AGM. Dark green, heart-shaped leaves patterned with silvery-green, and pink, or occasionally white, sometimes fragrant, flowers, opening before or with the leaves. Sep-Nov. H10cm S30cm.
Care Instructions
Plant in moderately fertile, humus-rich, well-drained soil in some shade although it may also tolerate sun. Avoid excessive summer moisture and mulch well when leaves wither. The plant disappears in the summer before producing flowers and leaves in early autumn onwards.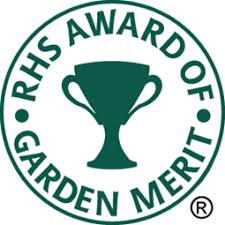 Plant No: 808