Berrybank Nursery, 5 Boggs Holdings, Pencaitland, East Lothian, EH34 5BA
Viola 'Inverurie Beauty'
Common Name:
'Horned violet', 'Tufted pansy'
AGM. If you are only going to plant one viola in your garden then this should be it! This robust and vigorous perennial makes a superb garden plant even in colder areas. The scented, rich violet flowers are long-stemmed, good for picking and are produced over an incredibly long period on mats of semi-evergreen foliage. Apr-Oct. H30cm S60cm.
£4.00
Care Instructions
Grow in fertile, humus-rich, moist but well-drained soil in full sun or partial shade. It starts flowering before most of the herbaceous perennials and will often still be flowering with the Asters in October. It is very long lived.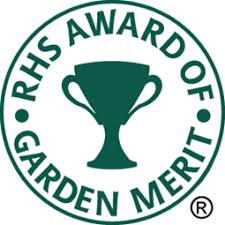 Plant No: 3120