Berrybank Nursery, 5 Boggs Holdings, Pencaitland, East Lothian, EH34 5BA
Warning: mysql_data_seek(): Offset 0 is invalid for MySQL result index 19 (or the query data is unbuffered) in /home/sites/macplants.co.uk/public_html/showPlantItem.php on line 59
Penstemon 'Snow Storm'
Synonym(s):
Penstemon 'White Bedder'
Common Name:
'Beard tongue'
AGM. An upright, semi-evergreen perennial with tubular white flowers that are tinged pink in bud, as are the flowers sometimes in cool weather, borne over a long period. Lance-shaped leaves. Jun-Oct. H75cm S45cm.
Care Instructions
Penstemons prefer a fertile soil in a warm, sunny or lightly shaded spot. May need winter protection (a dry mulch is best) in colder areas. Removing faded flower stems regularly will prolong the flowering period. They should be cut back in late spring. Loved by bees.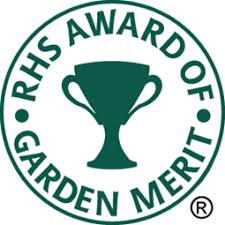 Plant No: 2287