Berrybank Nursery, 5 Boggs Holdings, Pencaitland, East Lothian, EH34 5BA
Arum italicum subsp. italicum 'Marmoratum'
Synonym(s):
Arum italicum 'Pictum'
Common Name:
'Lord's and ladies'
AGM. Greenish-yellow spathes, like those of an Arum Lily, are followed by showy spikes of orange-red berries. Attractive, arrow-shaped marbled leaves. H30cm S30cm.
Care Instructions
Grow in moist but well-drained humus-rich soil in semi-shade or sun. Good for growing with ferns, wood anemones etc.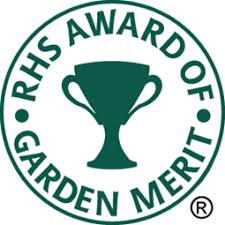 Plant No: 286